Regular price
Sale price
$7.00 USD
Unit price
per
Sale
Sold out
Share
Our propolis healing lip balm has been specially formulated to aid in healing cracked cry lips and to prevent and sooth cold sores.
We have infused Lemon balm grown on our farm with coconut oil, Propolis oil, beeswax and Shea butter to create this soothing balm in a handy push up 15 ml container.

Lemon balm is a award winning herbal healer that has been used for centuries to treat a number of ailments Some studies show that topical ointments containing lemon balm may help heal cold sores significantly improving redness and swelling after only 2 days.

Propolis is a sticky, resinous substance that honeybees produce using tree bud resin, beeswax and saliva, which they use to repair and strengthen their hive. It has been our go-to remedy for treating our daughters cold sores for years. Research shows that applying an ointment or cream containing propolis five times daily helps cold sores to heal faster and reduces pain.
View full details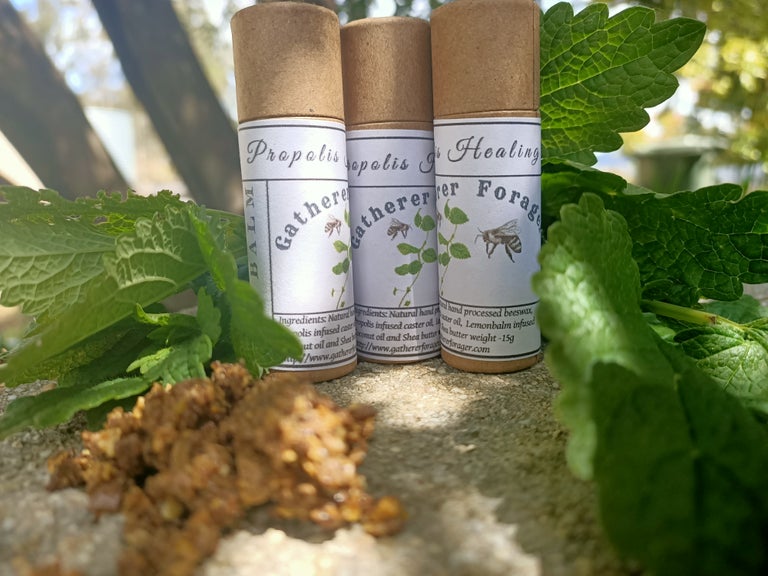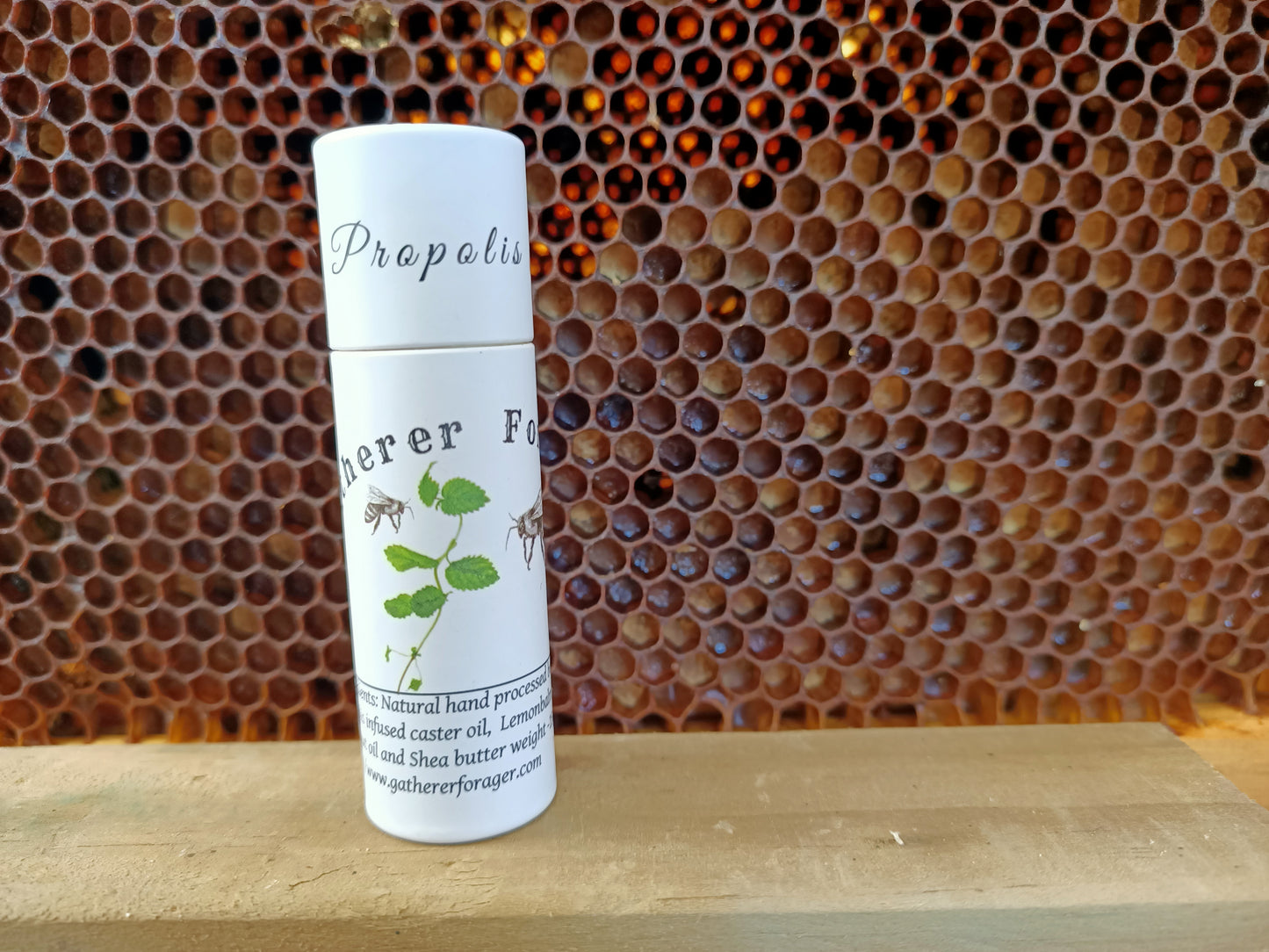 Propolis Healing Lip Balm heals my friend's lips
I purchased this balm for a friend of mine. After using the propolis lip balm for a while, she has sent me multiple messages expressing her gratitude. In one of her messages, she enthusiastically stated, "Using the propolis lip balm every day has been a lifesaver for my lips!" This feedback has reinforced my belief in the product's exceptional quality. I'm in the process of ordering additional units for her.
Propolis Healing Lip Balm
Love this lip balm, goes on easily, feels luxurious and love the cardboard applicator. An awesome product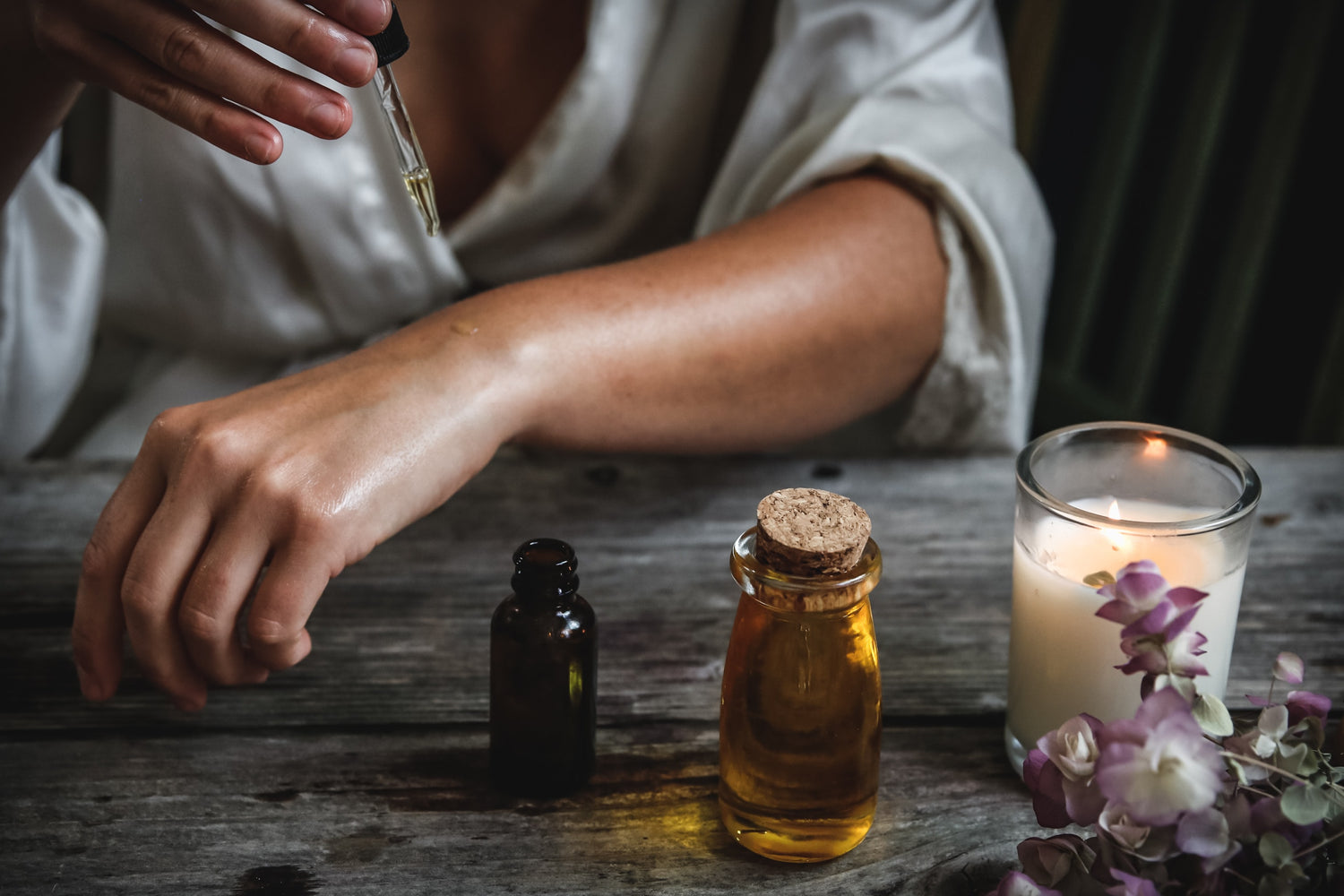 Invest in your skin,it is going to represent you for a very long time.