Regular price
Sale price
$14.00 USD
Unit price
per
Sale
Sold out
Share
Our raw mixed blossom honey comes direct from our hives based on our permaculture farm and bee sanctuary in Southern Tasmania. Every year we are planting out more forage plants to ensure the bees have everything they need here for a varied diet.
We manage our hives naturally meaning no antibiotics and we harvest a sustainable amount of honey from each hive (always leaving enough to sustain the hives over Winter). In the warmer seasons the bees feast on a wide variety of bush flora and cottage garden flowers creating a melody of complex flavors perfect for medicinal use or a sweet tooth. This honey is sure to be like nothing you've ever tasted!
Cold extracted, unpasteurized and unprocessed to preserve the natural vitamins, enzymes and other nutritional elements.
Please note all genuine raw (cold extracted) honey will naturally crystallize, this happens to nectar from some flowers sooner than others and is a sign that it is truly raw honey.
If you prefer clear, smooth flowing honey you need to heat the jar in hot/warm water. Every extraction has different flavours, texture and colour - the photo here is just one example.
Being raw honey we are unable to send to WA due to quarantine legislation
View full details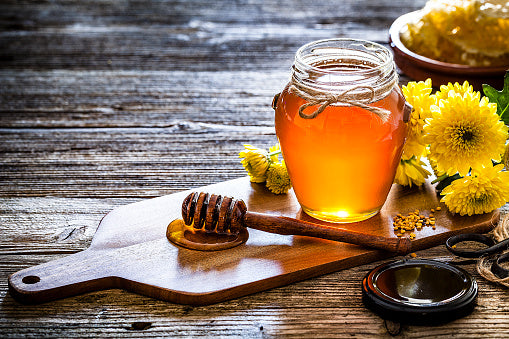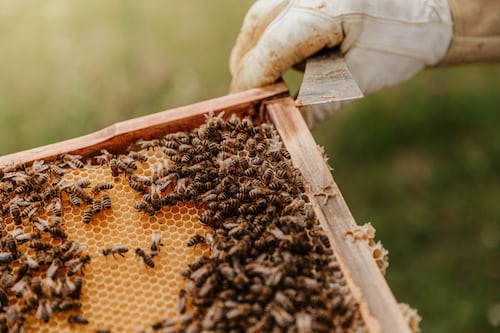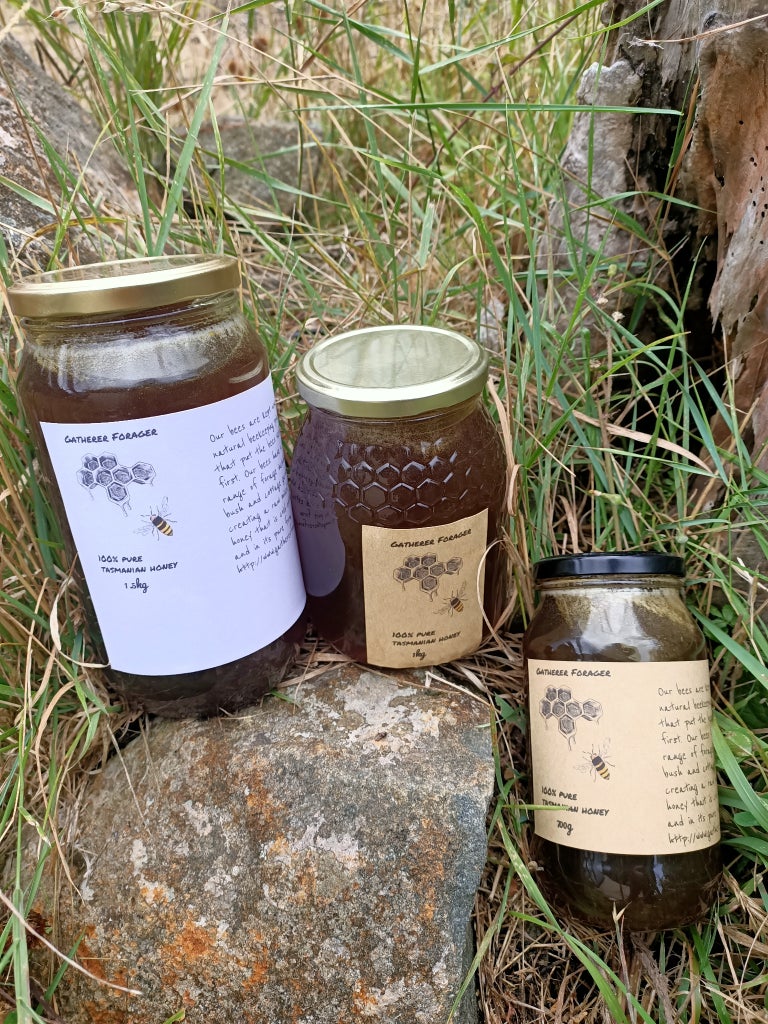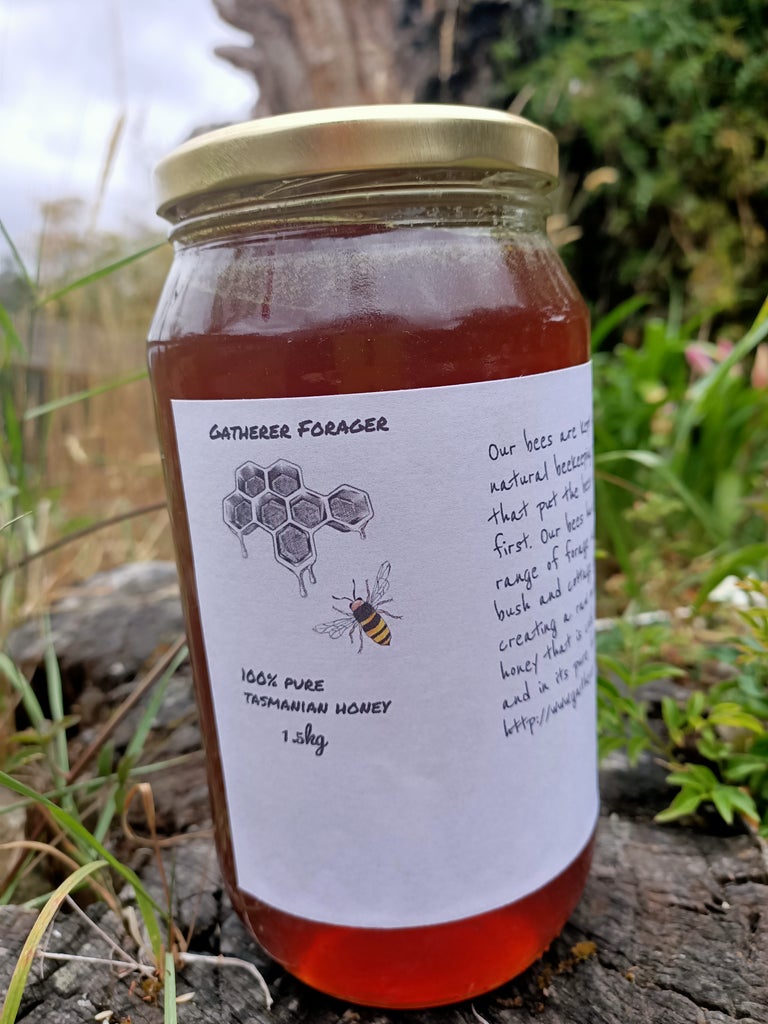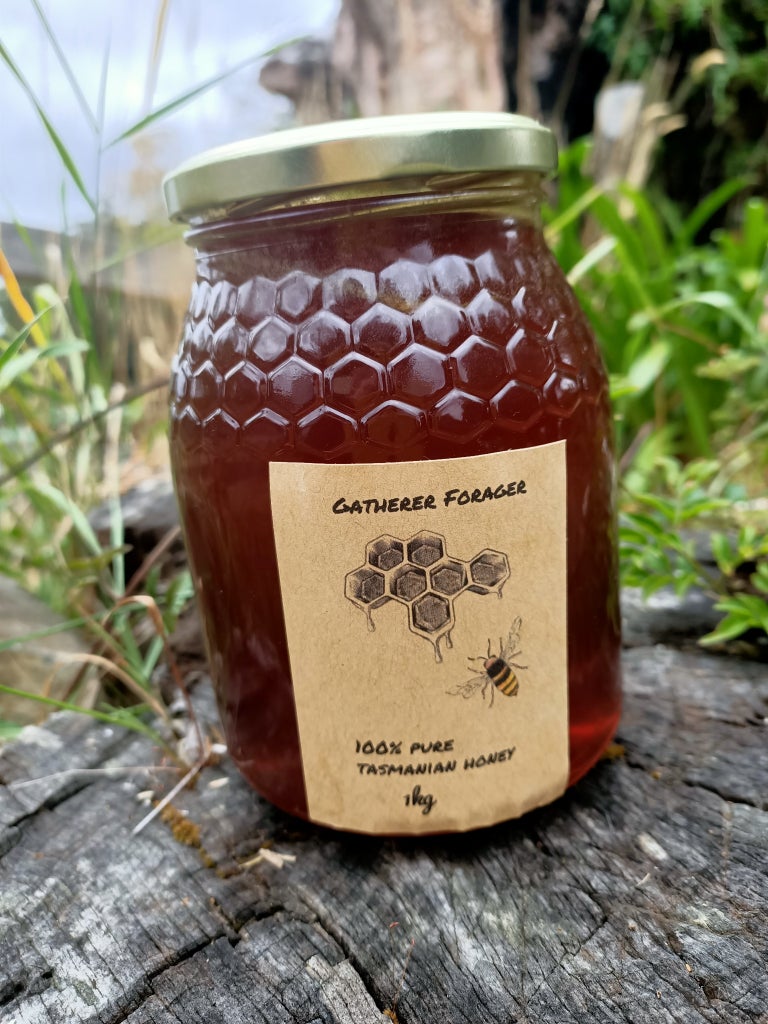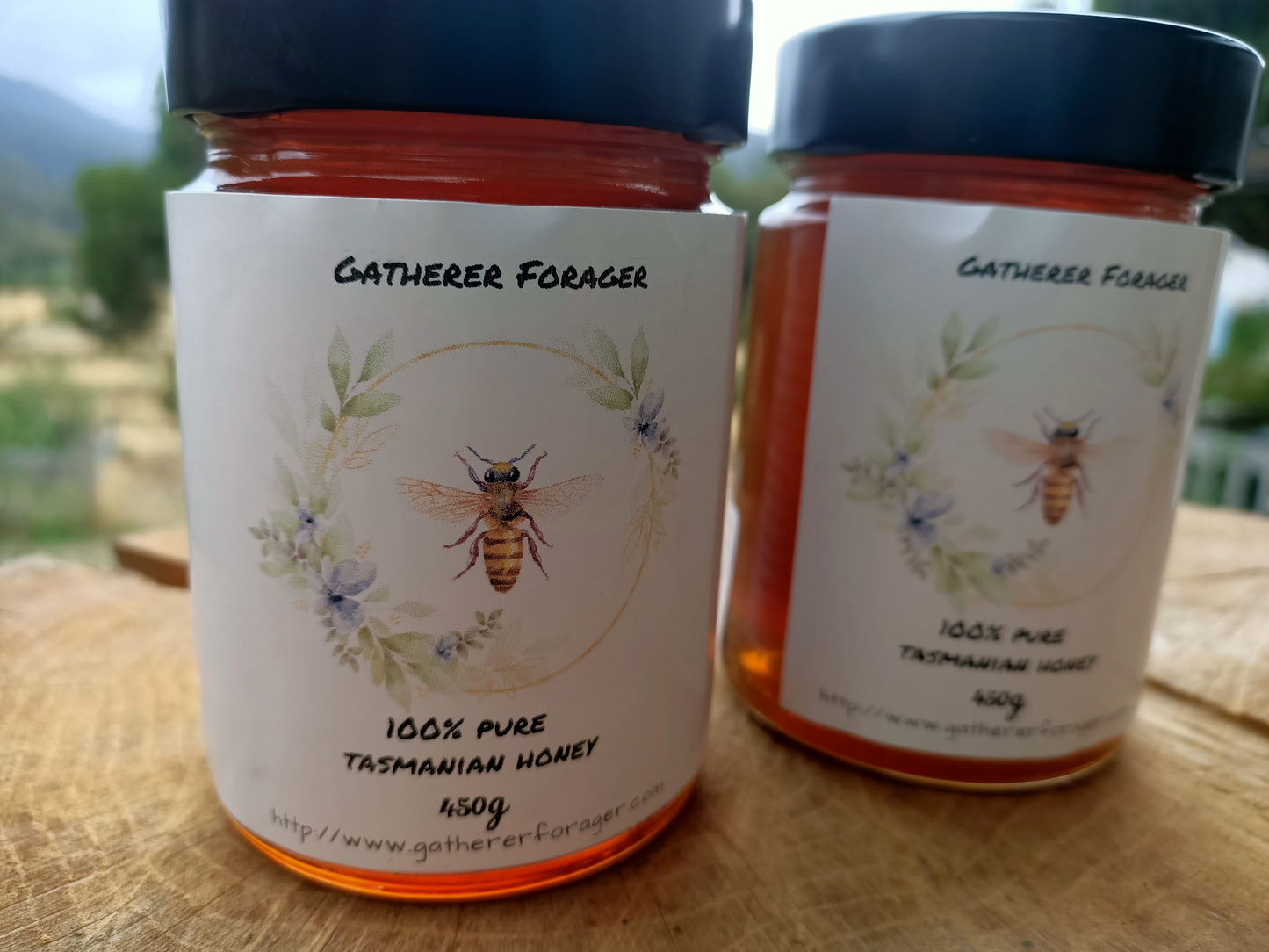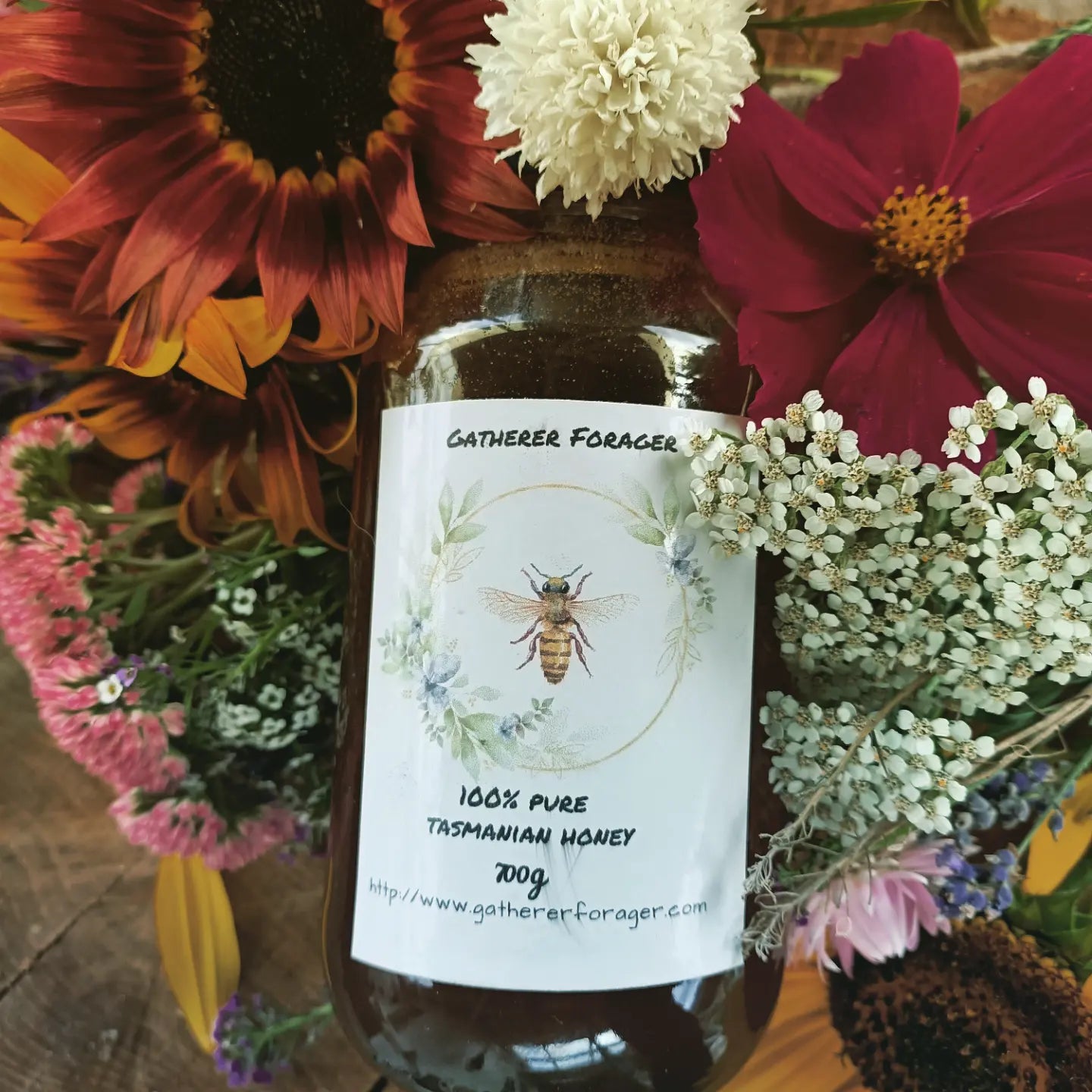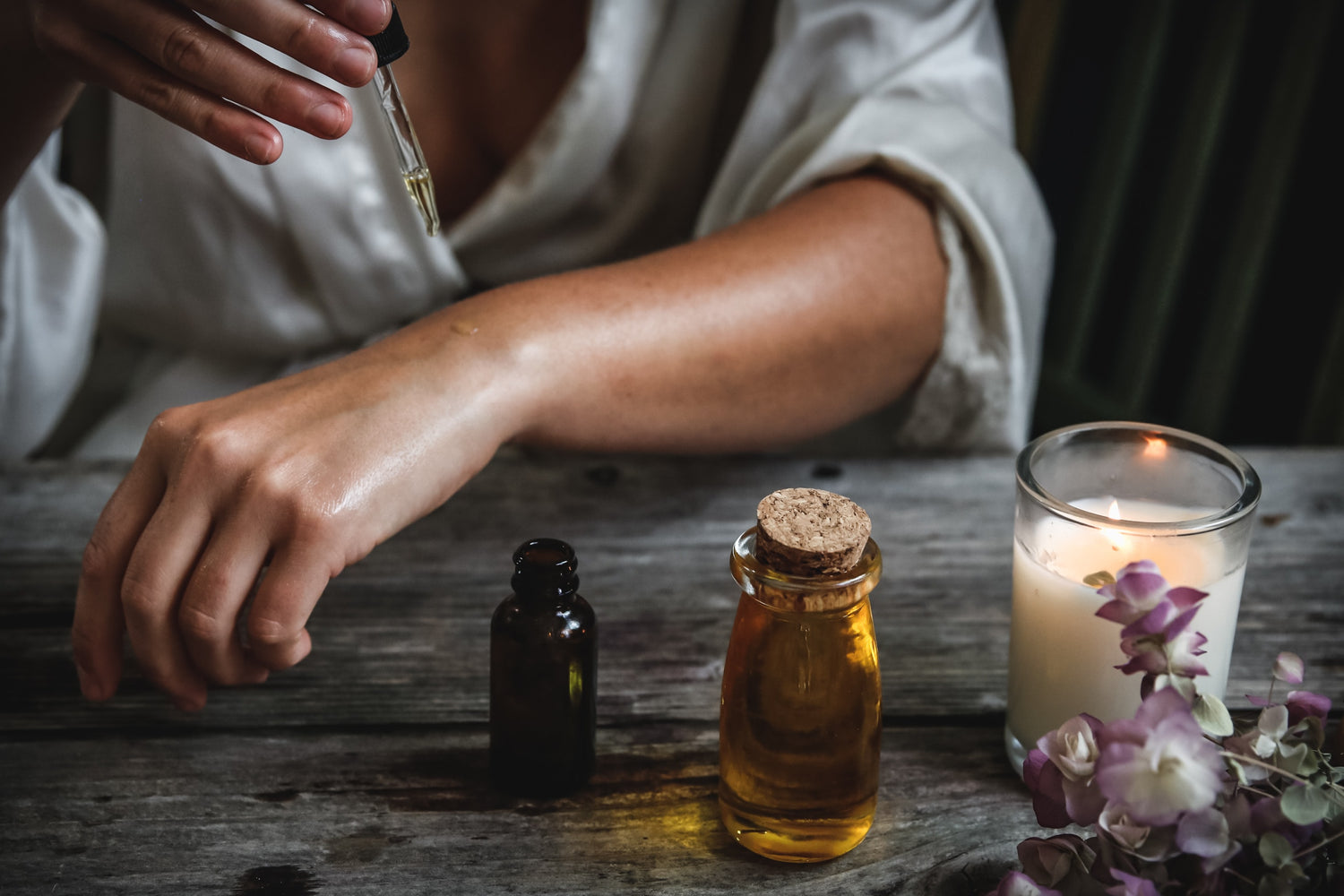 Invest in your skin,it is going to represent you for a very long time.