Regular price
Sale price
$7.00 USD
Unit price
per
Sale
Sold out
Share
The perfect addition to your medicine bag for cuts around the farm, camping and hikes. 
When applied to minor bleeding wounds, cuts and scrapes (shaving cuts & nicks, bug-bites, scratches, scrapes, leaks, non-critical punctures, etc.), YARROW CAN FORM A CLOSURE AND STOPS THE BLEEDING ALMOST INSTANTLY.

INGREDIENT: Yarrow (Achillea millefolium) Flower Powder grown from seed, tendered organically and harvest by hand by us on our permaculture farm. 
Available in a compostable tube easy to carry in your handbag or pocket. 
3g of powdered yarrow in every tube
Safe to use on pets and perfect for children's scraped knees.
Can be mixed with a little water for a poultice. 

Yarrow is a traditional medicine known for its astringent effects. 
The genus to which this herb belongs, Achillea, was named after the ancient Greek warrior-hero, Achilles. According to legend, Achilles learned of Yarrow's medicinal virtues from Chiron the Centaur, and he later applied that knowledge to help treat his injured warriors during the Trojan War.

More than 1,000 years later, Yarrow received the name, "Herbal Militaris", from the ancient Romans, who, like Achilles, used it to staunch the flow of blood from wounds.

By the 19th century, Yarrow was said to have a greater number of indications than any other herb. The flowers were often steamed and inhaled to treat hay fever and asthma, used in teas for respiratory problems, as a wash for eczema and other skin conditions, and in chest rubs for cold, flu, and inflamed joints. The leaves encourage clotting, so it has long been used for nosebleeds and on open wounds or cuts.



WARNING: Yarrow may cause allergic reaction in individuals sensitive to plants in the Asteraceae/Compositae family, such as ragweed, chrysanthemums, marigolds, daisies, and more please seek medical advice before using if you fall into this group or are unsure. 


View full details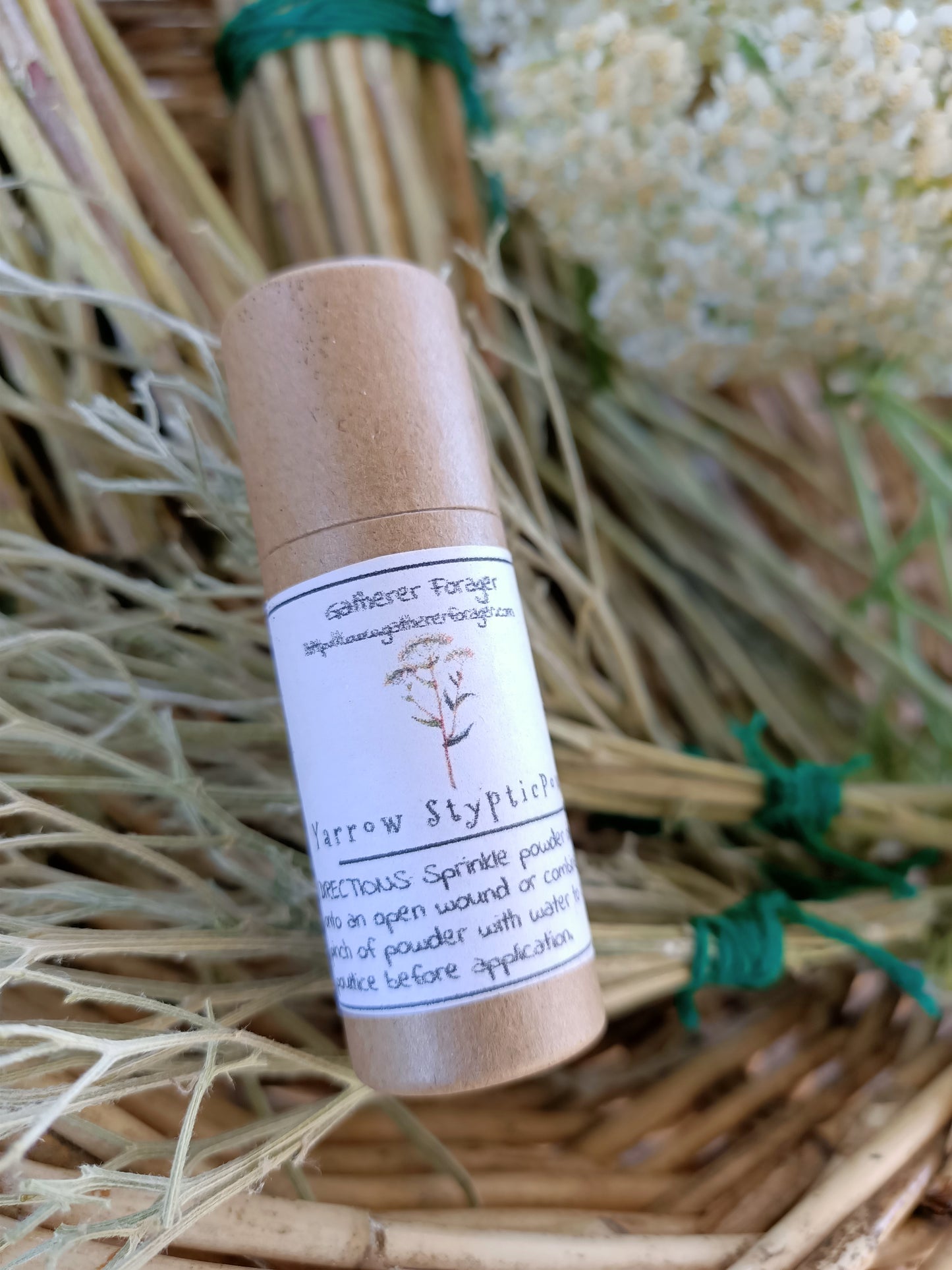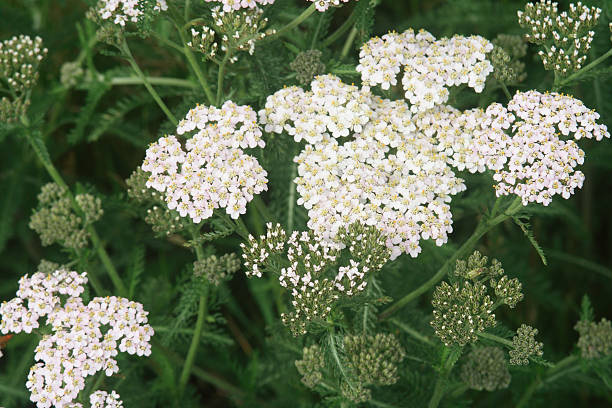 Sorry
I am unable to give you a review on this item as thankfully I have not had occasion to use it but I am sure it will be great when the need arises. It is always better to be prepared and have things on hand to treat an issue.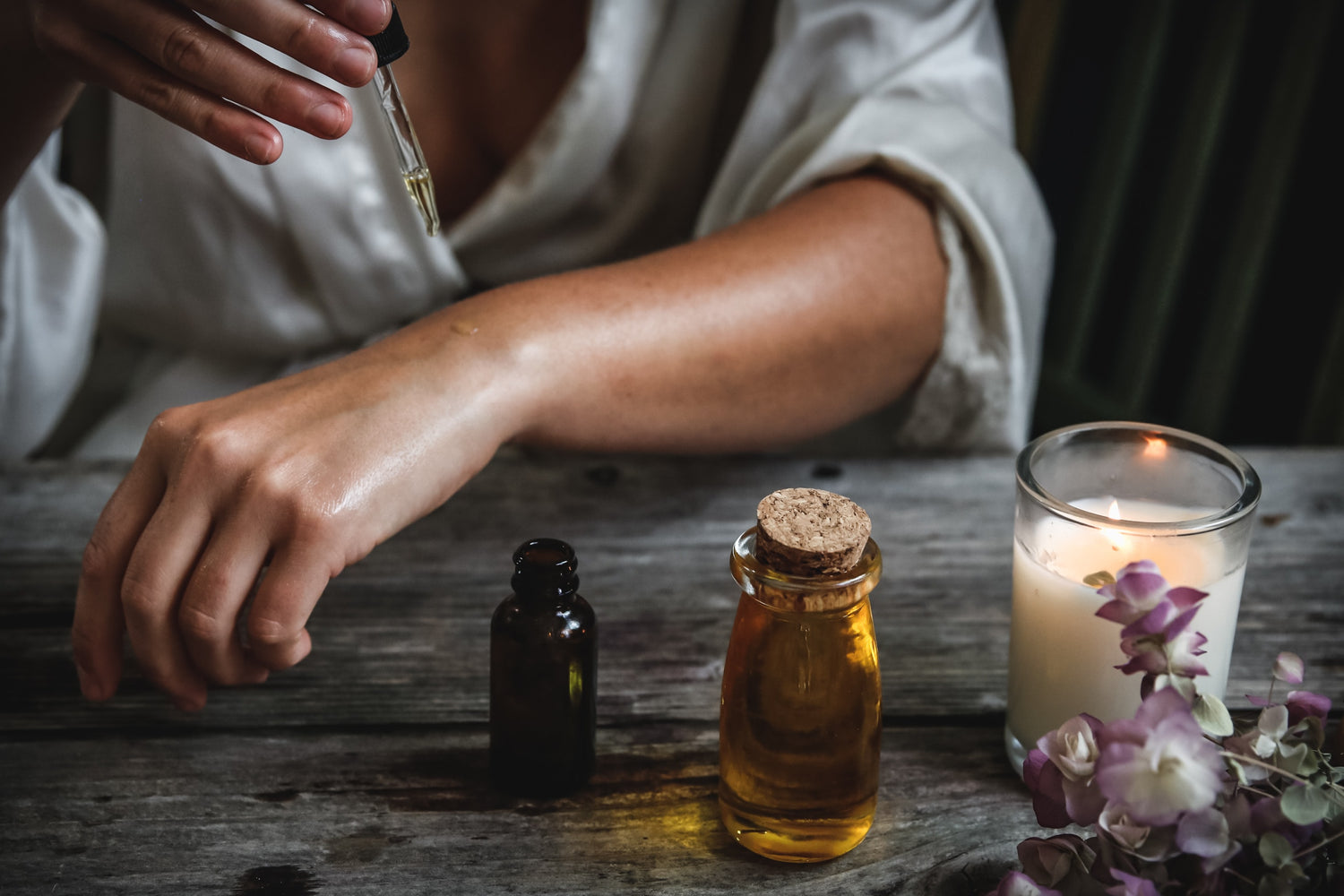 Invest in your skin,it is going to represent you for a very long time.