Regular price
Sale price
$12.00 USD
Unit price
per
Sale
Sold out
Share
Our Herbal Honeys are made with pure raw honey, blended with freshly powdered herbs. I formulated this honey to help my 7 year old who has lots of trouble switching off his brain and falling asleep.
I have chosen herbs that are gentle yet powerful enough to aid any age that is having trouble falling or staying asleep.
These herbs are hand-whipped & slow-infused into our raw honey that is never heated, so as to protect the enzymes & boost the benefits.
To Use: Take 1 TSP as required. You can eat it straight off the spoon, mix it into warm water for a Herbal tea or spread it on toast or crackers for a sweet treat.
Ingredients 
Raw honey from our hives
 Hops for its sedative properties
passionflower for its sedative and antispasmodic properties
skullcap for its aid in calming a chattering brain
 Chamomile for muscle relaxation
 This is a gentle nervous system tonic that can be taken at any time of the day for a sedative effect with no risk of becoming lethargic so can be taken in times of stress as well as to aid sleep.
View full details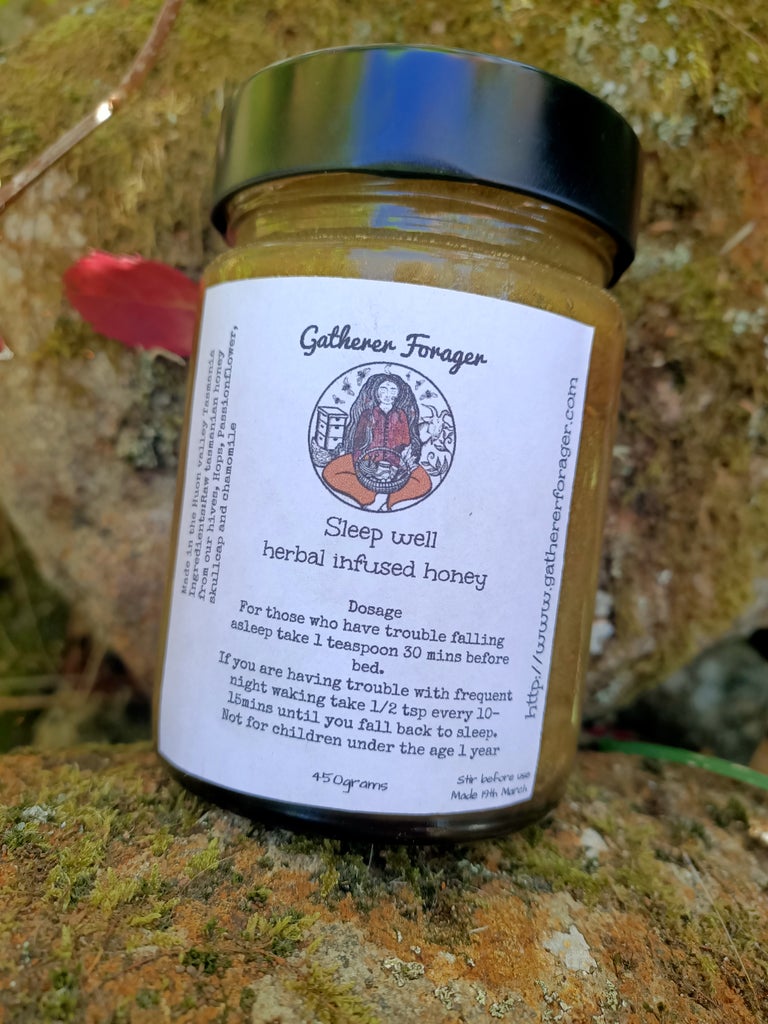 If you are having trouble switching off this is the honey for you!
I often have trouble turning my brain off and this honey mixed with my favourite tea before bed really helps me relax and have a good nights sleep. A must have!
The best sleep ever
One teaspoon before bed and I slept so deeply and that never happens for me. I mixed my honey in my green tea and it was actually delicious..
Brilliant for sleep time!
I purchased this honey to help calm my mind before bed, and stop me staying awake thinking about things for hours after the lights go out. And this herbal honey does just that! As soon as the lights go out, I am asleep and I have a long, deep, unbroken sleep.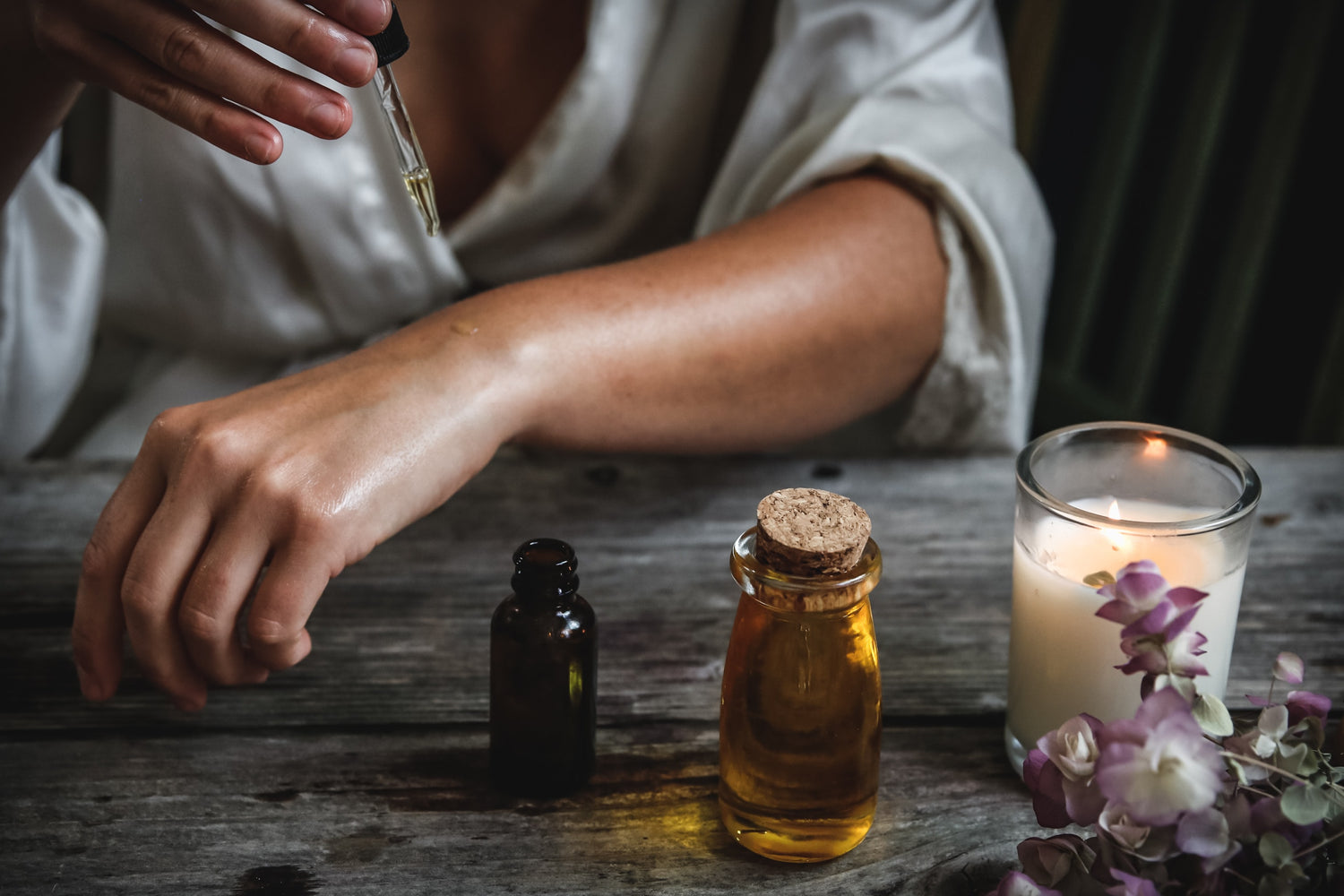 Invest in your skin,it is going to represent you for a very long time.