Regular price
Sale price
$9.00 USD
Unit price
per
Sale
Sold out
Share
A organic mix of roasted dandelion root and exotic chai spices. A nutty, roasty flavour with highlights from the spicy mix. And very, very healthy. Equally delicious made with either water or milk.
Caffeine free.
Packed in a compostable 100g zip lock pouch
Ingredients: Organic roasted dandelion root, organic cinnamon, organic ginger, organic fennel seeds, organic cloves, organic star anise, organic cardamom pods, organic liquorice root.
Roasted Dandelion Root
A blood purifier that aids in removing toxins from both the liver and kidneys.  High in essential vitamins & minerals
Cinnamon
To improve energy, vitality and circulation
Ginger
To boost the immune system.  A digestive aid 
Fennel
To relieve bloating and gas
Cloves
Used in the treatment of coughs, bronchitis and asthma
Star Anise
Because of its soothing properties, anise is useful for nausea, belching, colic and bloating
Cardamom
To relieve bloating and gas.  Used to treat bad breath
Liquorice
Has many benefits including properties to help the body fight viruses
This is not intended as medical advice. Some ingredients may not be suitable for people with certain conditions or women who are pregnant or breastfeeding. Consult your medical practitioner.
Method 1: Place 2 tsp per cup in a saucepan and add milk. Bring gently to the boil, then turn down and simmer for 10 minutes. Add honey or sugar to sweeten, if desired. Strain into a cup.
 Method 2: Place 2 tsp per cup in a teapot. Add a small amount of boiling water and let the spices brew for at least 5 minutes. Add steamed milk, mix and strain into a cup. 

Serving Suggestions:  Add honey.  Sprinkle cinnamon, nutmeg or chocolate on top
May contain traces of nuts, soy, sesame and gluten.
View full details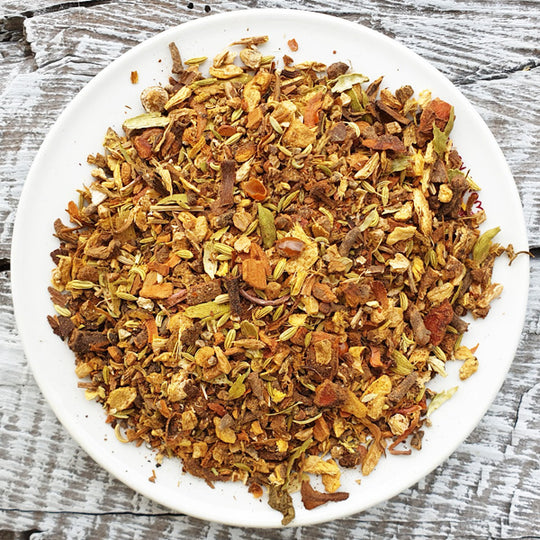 Delicious with raw honey
Love this tea and will be ordering more. 🫶🏻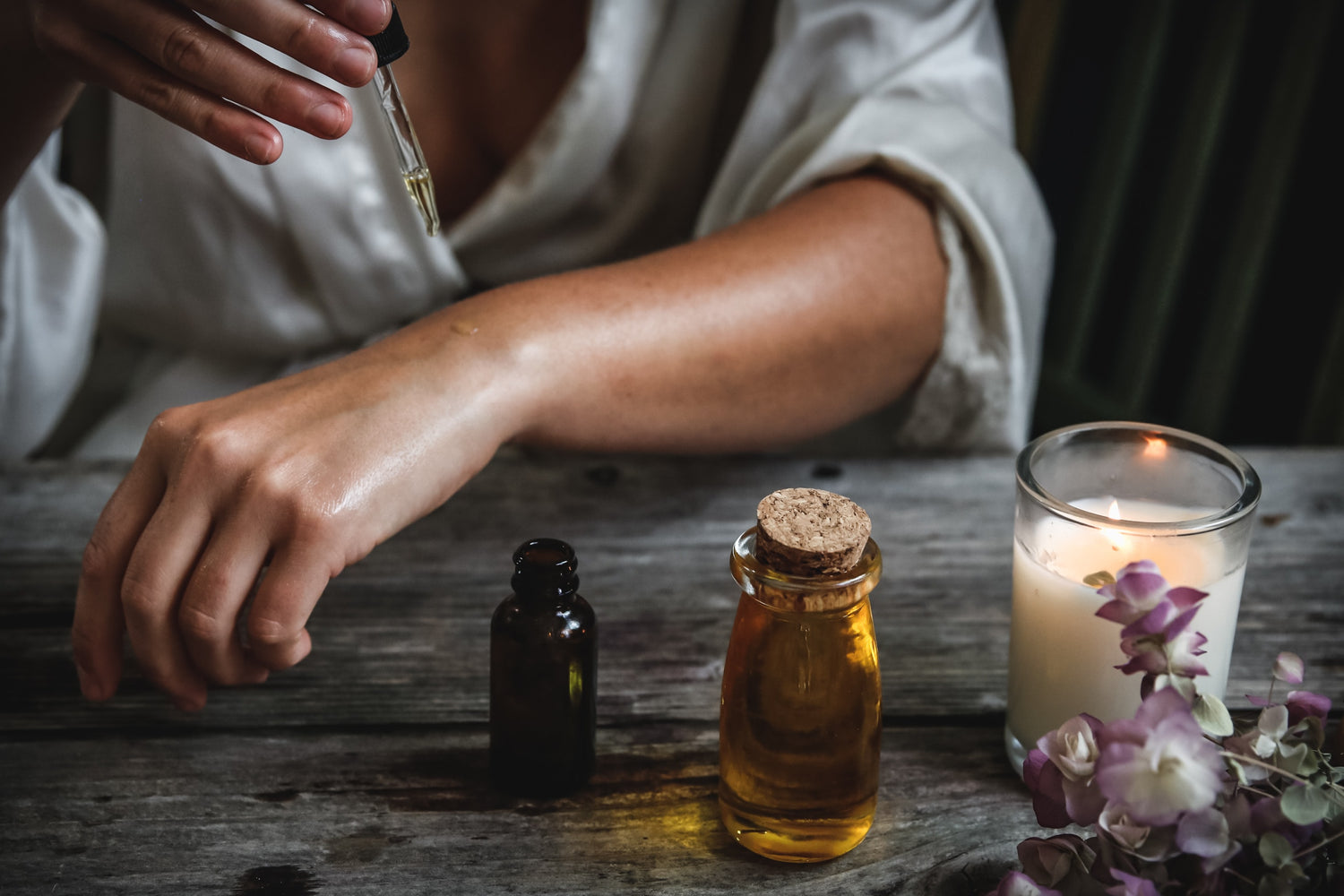 Invest in your skin,it is going to represent you for a very long time.