Regular price
Sale price
$7.00 USD
Unit price
per
Sale
Sold out
Share
 Our cleavers and Rose shampoo and body bar is made using ancient soap making techniques that infuse Cleavers, Rose petals and rosehips to create a soap bar that is gentle and suitable to use on face, body and as a shampoo

Cleavers is commonly known as goose grass and sticky weed and contain three distinct acids: tannic acid, citric acid and rubichloric acid. It's great for eczema and psoriasis and makes a good face wash to clear the complexion. In a hair tonic, it will improve texture and shine as well as treating dandruff.

Rosehips and high in fatty acids and antioxidants they are great for treating dryness and dandruff and might help improve hair growth

Made with Olive oil , Coconut oil, Rice bran oil, rainwater , sodium hydroxide (lye), Rainwater, foraged cleavers, rosehip , rose petals , red clay

weight when packed 160g 
* Please note every batch is slightly different and soap may look a little different to pictured but has the same properties and uses 
All information provided on this website is for informational purposes only. Please seek professional advice before commencing any treatment.
View full details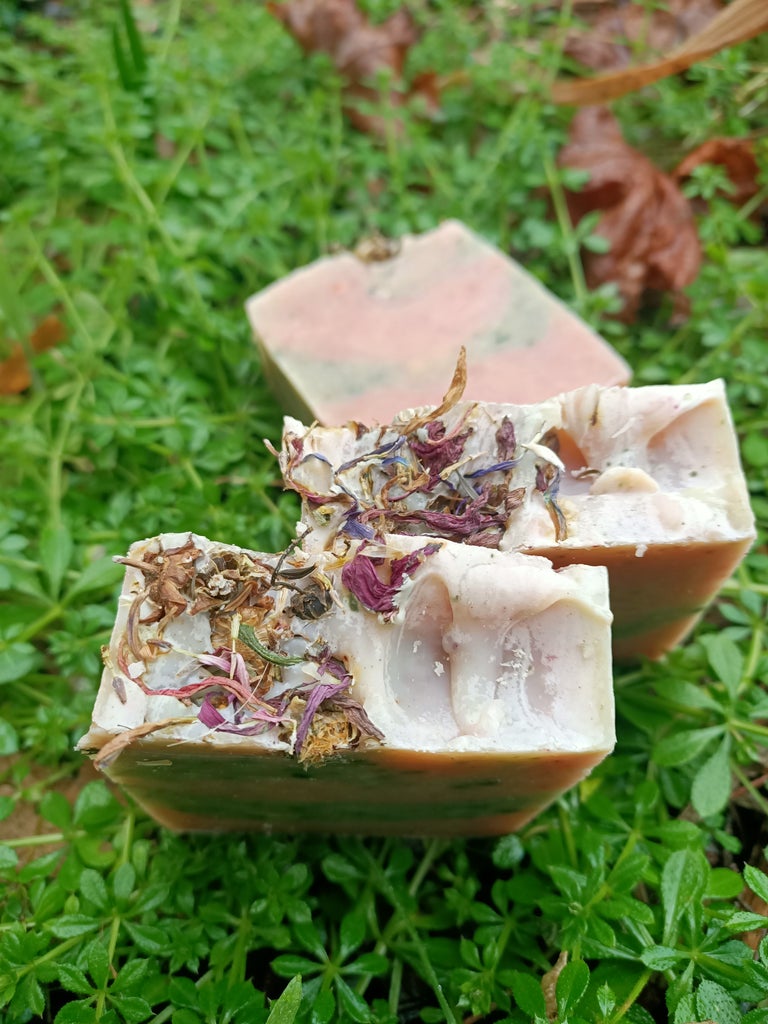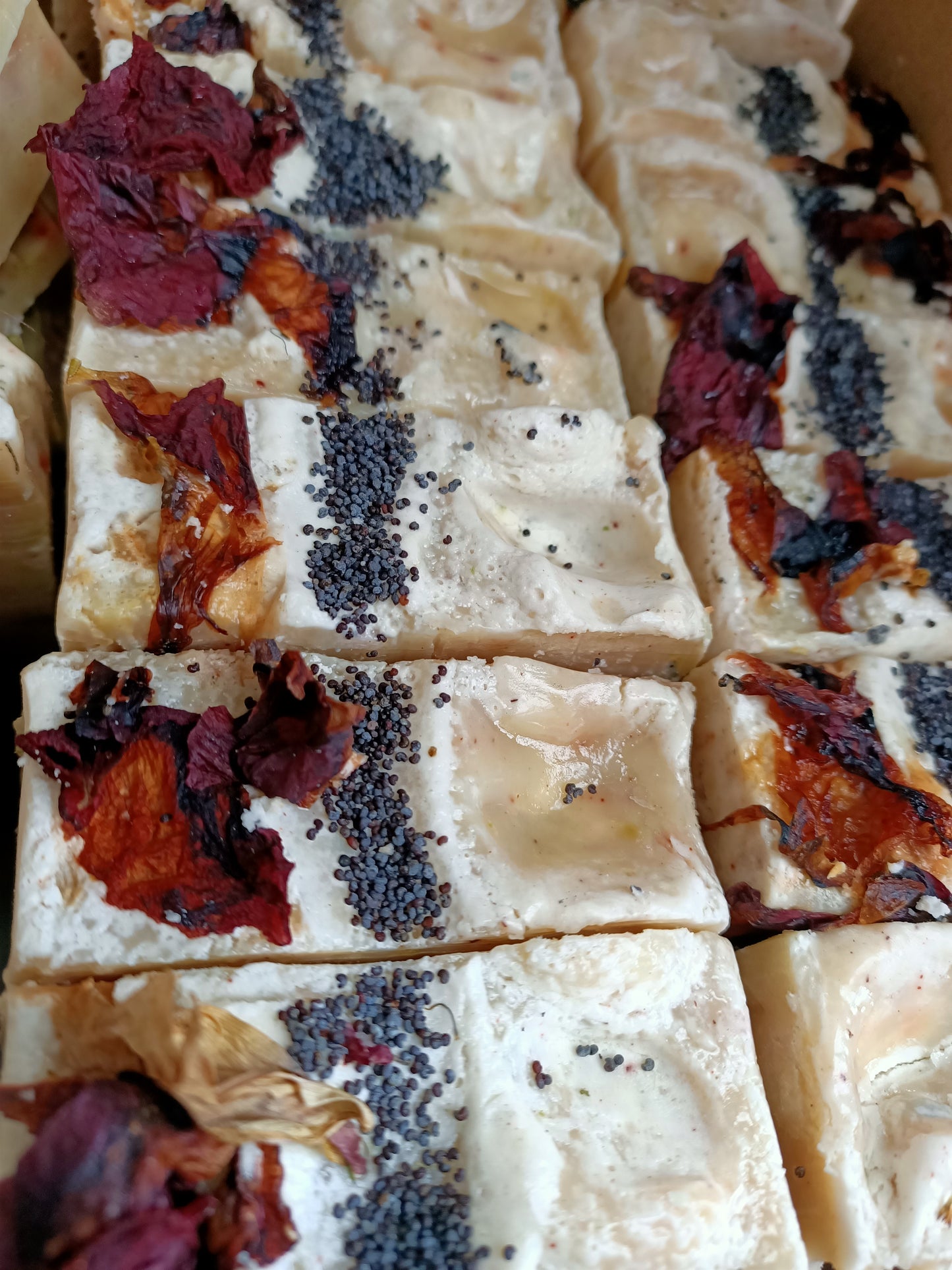 Love this!
Such a great shampoo bar %100 recommend. A great lather and not drying at all!
Absolutely beautiful, hopefully it will be a stayer please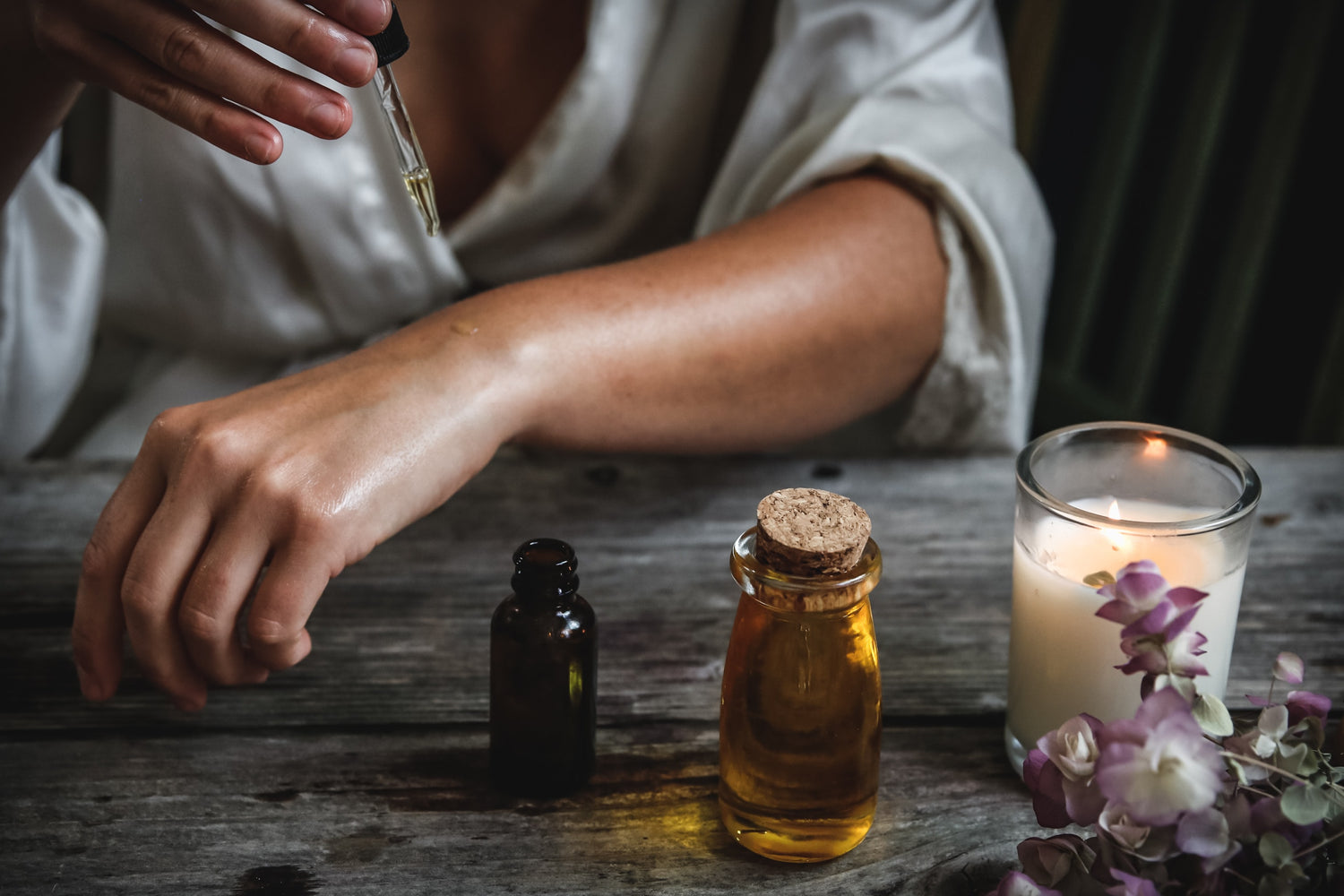 Invest in your skin,it is going to represent you for a very long time.