Regular price
Sale price
$9.00 USD
Unit price
per
Sale
Sold out
Share
A blend of herbs containing anti-inflammatory properties to help ease the symptoms of arthritis, gout and related conditions.
Contains ingredients turmeric, ginger, celery seeds, nettle and tulsi - all known for their powerful anti-inflammatory properties. Liquorice and lemon myrtle round out the spicy flavours for a cup full of goodness and flavour.

With activated turmeric. The process of adding ground pepper 'activates' turmeric and the bioavailability of the curcumin content to the body increases massively. 
Sweet spicy flavours with highlights from lemon, delicious! Caffeine free.
available in a 80g compostable pouch 
Turmeric
Contains the active ingredient Curcumin known as a powerful anti-inflammatory
Ginger 
Contains anti-inflammatory properties. Also used as a helpful tonic for nausea and indigestion
Celery Seeds
Contains a number of anti-inflammatory agents
Nettle 
Contains an anti-inflammatory substance that suppresses cytokines in joint diseases
Lemon Myrtle - Contains anti-inflammatory properties. Adds a wonderful lemony profile to the blend
Tulsi - Known as the 'elixir of life' and packed with anti-inflammatory, anti-bacterial and anti-fungal properties
Ground Pepper - Helps the body take up the powerful anti-inflammatory properties found in Curcumin
This is not intended as medical advice. Some ingredients may not be suitable for people with certain conditions or women who are pregnant or breastfeeding. Consult your medical practitioner.
View full details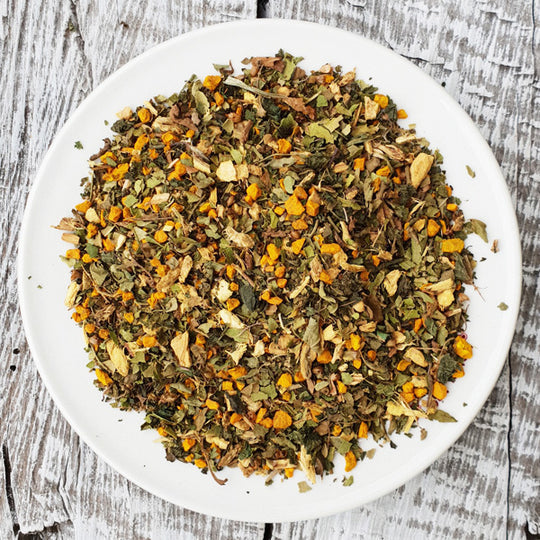 My fav herbal tea
A lovely balance of herbal flavours, with a final sweet after taste of Liquorice. I bought this to help with inflammation and migraines that I regularly get from a neck injury 10 years ago. This tea is an easy way to get activated Curcumin daily in a tasty drink. It also tastes lovely chilled.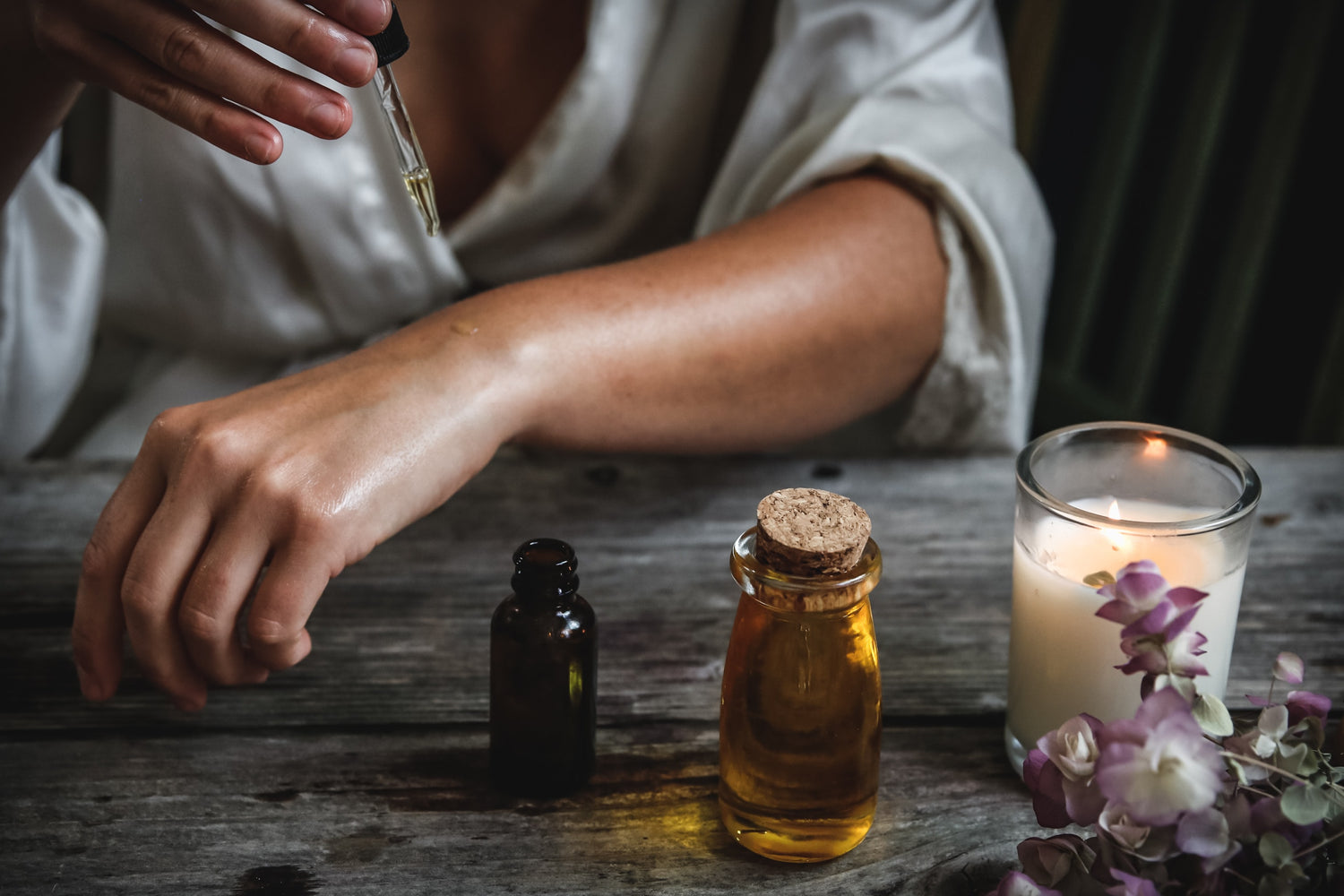 Invest in your skin,it is going to represent you for a very long time.