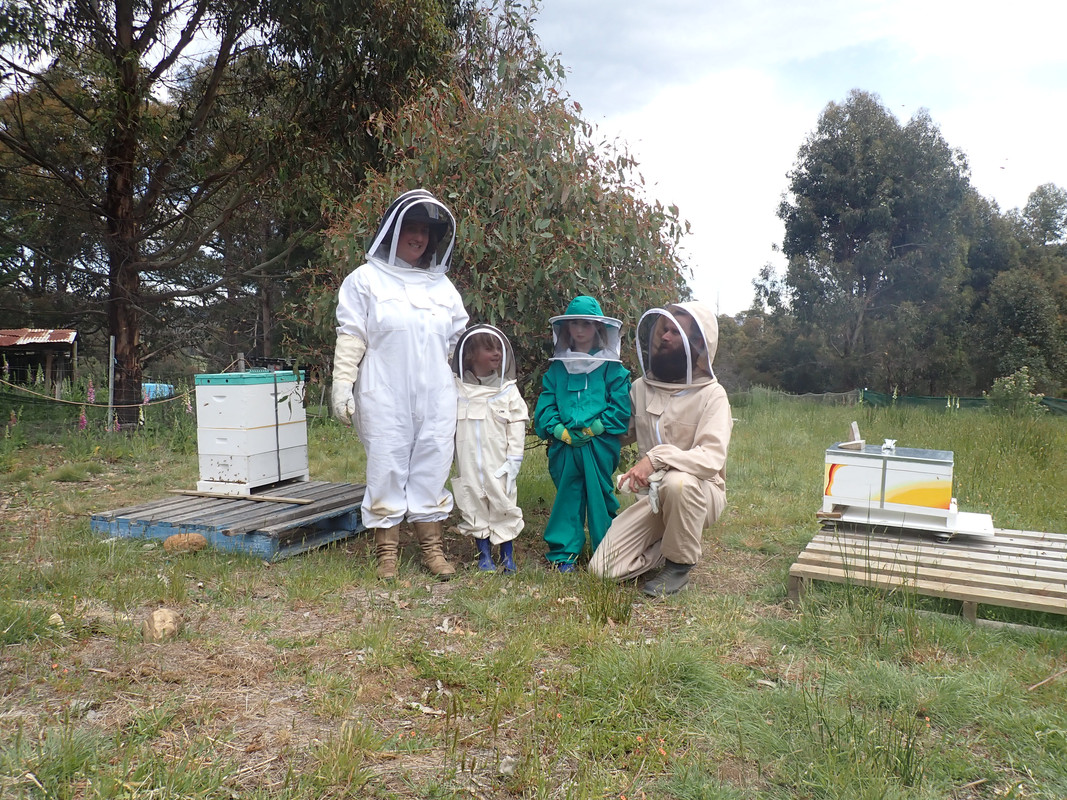 We are a family of first generation farmers originally from the Blue mountains NSW we spent much of our young life in Sydneys inner west arts scene before travelling and returning home to start our family . When we had our daughter we discovered a love of Permaculture and a slower pace of life.
We have spent the last 8 years learning about self sufficiency, Permaculture and regenerative farming. We rent a small homestead in Southern Tasmania where we breed chickens, keep bees using Natural beekeeping principles, Home educate our children and grow much of our own food.
Our dream is to one day buy a property but in the mean time we are care taking this land and working towards converting it into a working Permaculture Farm and Bee Sanctuary.
We believe that it's important to create products that are natural and leave little impact on the earth
Thank you for choosing to support our journey.